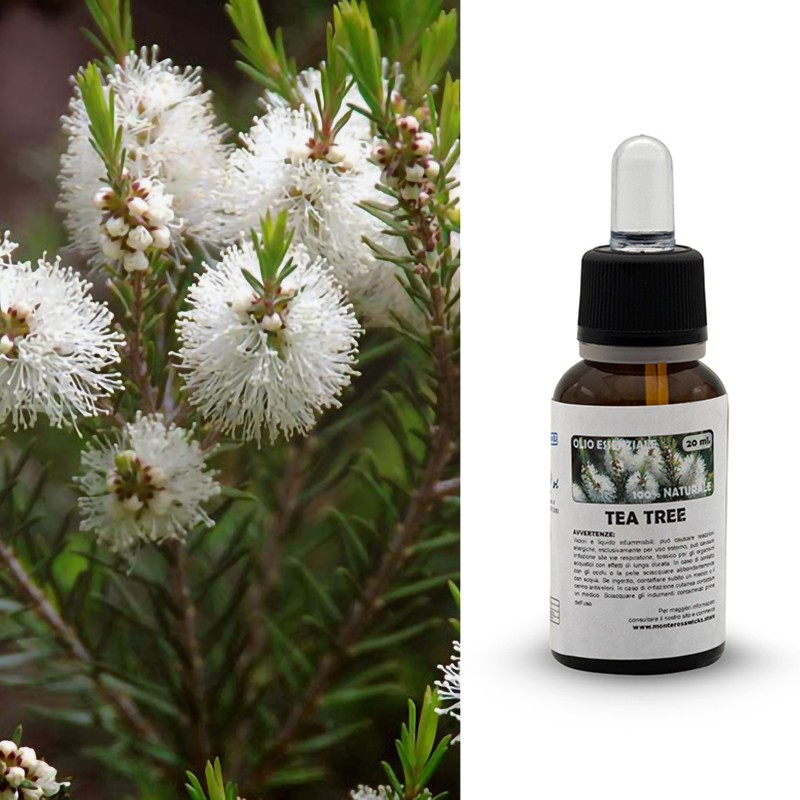  
Tea Tree (20ml)
100% natural essential oil obtained from the fresh leaves and flowers of Melaleuca Alternifolia (the tree that is naturally present in humid and marshy areas of the sub-tropical cost of the New South Wales in Australia) by steam extraction.
GMO-free and allergen-free.
In aromatherapy the Tea Tree Oil has fortifying and energising properties with a good balancing effect on the whole mind-body system.
Aroma: spicy, camphorated notes. The final peppery note reminds of the guaiac wood.
How to use: Vaporise the oil to scent your home and enjoy its aromatherapeutic properties. It can be used for the creation of scented candles.
Recommended dosage:
For vaporising use 2 or 3 drops per 100 ml of water. For the creation of candles: put 6-7% of the oil into the liquid wax.
Warning: for external use only; dilute before usage; do not dispose into the environment; keep away from children and open fire; don't use in pregnancy.
Disclaimer: The information contained herein cannot in any case replace the opinion of the doctor or other health professionals legally authorized to practice. Essential oils are not suitable for food use. Some oils can be used in cosmetics and for the creation of soaps, for more information our customer service is always available. Do not expose oils to direct sunlight.
Data sheet
Country of origin

Italy

Recommended storage

Store in a cool place away from sunlight.

Certifications

Compliant with: Food safety system FSSC 22000 V4.1 - Food safety system ISO22000 - OGM Free products - Kosher certification - Halal certification - IFEAT